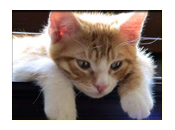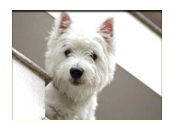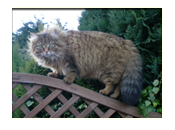 CABTSG News
Further understanding of the impact of behavioural disorders on the quality of life for both animals and owners - Review of the International Veterinary Behaviour Meeting
The 7th International Veterinary Behaviour Meeting (IVBM) was held at the Hilton Grosvenor Hotel in Edinburgh from 28th to 31st October 2009. The event was co-hosted by the BSAVA affiliated Companion Animal Behaviour Therapy Study Group (CABTSG), the European Society for Veterinary Clinical Ethology (ESVCE) and the European College of Veterinary Clinical Ethology – Companion Animals (ECVBM-CA).
Since its launch in 1997 the IVBM has established itself as a key conference for the integration of research and science into the clinical management of animal behaviour disorders.
Despite the current economic climate the congress attracted over 200 delegates and was generously supported by enlightened sponsors. This was a truly international meeting with leading researchers from around the globe sharing their knowledge and experience with delegates specialising in this field.
In addition, to the scientific forum, the excellent social programme offered delegates the opportunity to discover Scotland's rich culture and heritage. The ceildh dinner was a memorable spectacle.
Claire Corridan opened the Meeting and it should be acknowledged that her energy, commitment and enthusiasm helped to make the Meeting such a great success.
Each day was themed and day one covered:
Relationships with dogs:
Research was presented from Mainland Europe, and the UK. Key messages from these presentations suggest that
A single dog bite prevention programme may be effective across Europe;
Characteristics of both the owner and the dog affect how an owner behaves towards its dog
The Successful human: dog bond was defined as one in which owner expectation and the needs of the dog were satisfied. Therefore the importance of appropriate advice, given on routines and expectations, to new or potential owners of dogs is important.
Predicting behaviour:
Research was presented from USA, Japan and Spain. Key messages from these presentations suggest that
Rescue dogs should be identified by 'personality' rather than physical 'type'
DNA analysis is a useful tool to support expert opinion when assessing breed type
Early temperament testing could help decrease failure rates in Japanese Guide Dogs
Nutritional management may assist in the treatment of aggressive dogs
Interventions on behaviour:
Research was presented from Belgium, UK, USA, Italy and The Netherlands. Key messages from these presentations suggest that
Nepeta Cataria may induce a calming effect on Kittens
Precautionary behavioural management advice should also be offered when dispensing corticosteroids to dogs
Carbon enhanced litter may reduce feline litter box rejection
Further studies are required to evaluate the value of homeopathic treatments for sound sensitivities
Pheromone therapy may reduce stress in foals at weaning
In USA trazodone hydrochloride is a useful adjunctive agent for the treatment of canine anxiety disorders
Training and Communication:
Research was presented from the UK and Italy. Key messages from these presentations suggest that
Visual cues may overshadow verbal cues and therefore attention to paralinguistic communication (body language) is required when training dogs
Adult dogs are better able to follow visual cues to locate food
Handlers should approach horses slowly and making eye contact will not scare them off
Secondary reinforcement can be learned through observation in dogs
Day two covered the following
Influences of the client on behaviour:
Research as presented from the UK. Key messages from these presentations suggest that
Cats do not have a fixed coping style (active versus passive) to aversive situations that is consistent across contexts
Equine clients need to have confidence in their ability to resolve a problem, in order to adhere to the advice of the behaviour counsellor
Professional training in dogs, prior to 6 months of age, reduces the incidence of behaviour problems
Stress management:
Research as presented from Europe. Key messages from these presentations suggest that
Rabbits are more stressed when housed alone rather than in pairs
Indoor reared calves showed no significant behavioural differences whether tethered or penned
F4 pheromone may reduce feline aggressive behaviour during initial acclimatisation periods, such as handling and introduction to a shelter
Behavioural physiology:
Research as presented from the USA, Spain, France and Canada. Key messages from these presentations suggest that
Genomic regions of interest are being identified for noise reactivity
There may be a relationship between aggression and stress sensitivity in dogs
T4 and the EDED Scale together may help in the assessment of anxiety in dogs, but prolactin isa more variable measure
Brain metabolites can be used to monitor age related brain changes
A Semiochemical solution may be used to redirect scratching behaviour in cats
Animal management and behaviour:
Research as presented from the UK. Key messages from these presentations suggest that
Rabbits housed in larger pens engage in more environmental interaction and activity and therefore have improved welfare
Leisure horse management practices should permit full social relationships when turn-out is limited
many ridden problems are expressions of states which reflect comprmised equine welfare
Using a feeding device, in cats, can increase activity during feeding but often elicits a limited behavioural repertoire.
Day three covered the following;
Assessing behaviour and cognition:
Research as presented from the UK and Canada. Key messages from these presentations suggest that
Cheese (unlike other foods) introduces a predictable but calculable variation in salivary cortisol measures in dogs, the effect of other foods is more variable
Cats suffering from FIC are more likely to be indoor cats, male, overweight, suffered an injury within the previous 3 months and have owners who have moved house in the last year
Cats can perform cognitive tests but are less food motivated and more variable in their response than dogs
Profiling animals, its application and implication:
Research as presented from the UK and Australia. Key messages from these presentations suggest that
The Dangerous Dogs Act can conflict with The Animal Welfare Act
Measuring canine personality may identify the profiles associated with stable bonds between dog owners and their dogs
Horses do not voluntarily fast for longer than 3-4 hours
Reactivity tests are reliable in police horse performance and may be useful in assessing horses for novice riders and therapeutic horses
Police interview assistance dogs should be established as a particular type of service dog and trained appropriately with due consideration to animal welfare
It is possible to identify a significant proportion of rescue dogs at risk of separation problems, before they are rehomed, ensuring appropriate adopters can be found and reducing the risk of return.
The dedication to high quality research leads to increased knowledge, which can inform practitioners working in the field of animal behaviour and result in improvements in animal welfare and opportunities for more accurate treatment of behavioural disorders. In addition to the research papers, there were also over 50 poster presentations updating IVBM delegates on progress in animal behaviour and welfare research from across the world.
The whole veterinary community should benefit from greater understanding of the link between physical and behavioural symptoms and of the impact behavioural disorders will have on their clients and their patients. To that end proceedings of the meeting can be obtained from the website at £23 (including post and packing) and membership of the CABTSG is to be encouraged.
Quotes
"The more we know about animal behaviour the better able we are to enhance the human-companion animal bond which has an enormously beneficial effect on the whole of society." Des Thompson President CABTSG
"Good quality research has been the foundation of our increased understanding and led to significant improvements in the efficacy of treatment for behavioural cases." Sarah Heath President of ESVCE
Pippa Hutchison
'First written for publication in Veterinary Times
Review of the CABTSG Study Day 2009
The theme of the Companion Animal Behaviour Therapy Study Group Study Day held on 1st April 2009 at the ICC Birmingham was 'The Human Dimension in Treating & Managing Companion Animal Behaviour Problems'
The first speaker was Dr Sue Dawson who drew on her experience as a psychologist with a particular interest in the human-animal bond and the effects of pet loss. Sue is currently PBSS Training manager SCAS/Blue Cross and during her paper entitled 'Pets are people too: Understanding how owners perceive and relate to their companion animals' she discussed a number of case histories which detailed the wide range of relationships pet owners can develop with their animal companions. This was fascinating stuff and much enjoyed by the audience who hail from a range of professional backgrounds but have a common interest in pet behaviour and welfare.
Helen Zulch, a veterinary behaviourist, followed Sue. Now based at the University of Lincoln as part of the Animal Behaviour, Cognition & Welfare Group, Helen's presentation was influenced not only by working in her native South Africa but by her current position dealing with both students and owners. Thus in 'Teaching people to teach their pets' she gave a number of highly practical tips with regard to report writing and getting to grips with the thorny issue of client compliance as well as discussing the various ways different people assimilate information and the way education has changed in recent decades.
Another veterinary behaviourist, Francesca Riccomini, concluded the morning session with 'The Cat Owner - feline friend or foe?' Multicat households, indoor only lifestyles and the rapidly increasing feline population were identified as significant areas where loving owners with the best of intentions inadvertently get things wrong and cause their pets to suffer significant stress - an increasing cause for concern to members of the veterinary profession and non-veterinary behaviour counsellors alike.
After the CABTSG AGM the presentations resumed with 'No time to deal with a 'problem dog'?' during which Claire Corridan discussed the results of a collaborative study where data collected via an Internet survey revealed the complicated relationships between owners' time budgets, the demands of good management and resolution of canine behavioural problems.
Tracey Ward then gave brought an equine flavour to the day when she talked about the traditional aversive methods of horse training and their effects, after which Jessica Hardiman reported on a joint study 'The Effect of Altering Pen Dimension on the Behaviour of Domestic Rabbits'.
Lucy Brett and Juliet Penaliggon from Ceva ended a well received programme. Lucy revealed the results of Barlow et al's study ' Efficacy of Dog Appeasing Pheromones in Reducing Stress Related Responses in Rescue Shelter Dogs', while Juliet introduced a new neutraceutical (SenilifeŽ) and detailed its potential role in managing the early stages of brain ageing in dogs and cats.
Thanks go to a number of sponsors who made the day possible: Intervet, Ceva, Vetplus, Company of Animals, DogsTrust & Petplan
Written by Francesca Riccomini